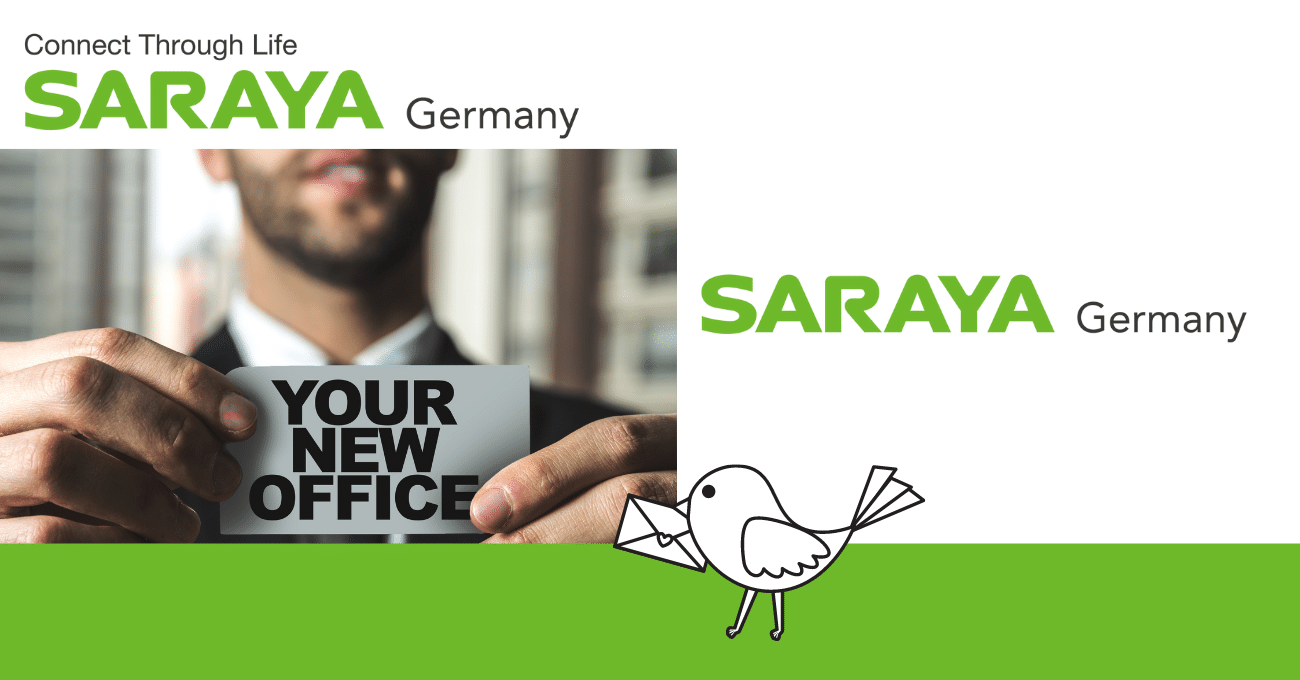 Since February 2022, SARAYA is present in the German market through its new branch, SARAYA Germany GmbH.
In February 2022, just in time for the start of the company's 70th anniversary, SARAYA is expanding its international footprint with a branch in Germany: The SARAYA Germany GmbH.
The team there, an important success factor for the development of the company's European business, will focus on providing the optimal products and services for the implementation of hygiene concepts tailored to the German market and neighbouring countries. This expansion further helps the name SARAYA stand internationally for reliable products for infection prevention and for the protection of people and the environment.
SARAYA offers solutions
Intelligent and reliable solutions for infection prevention are becoming increasingly important. With its holistic product portfolio, SARAYA acts as a full-service provider and a competent partner. Our range of products and services includes tailor-made solutions for clinics and medical practices, for public institutions, and for commercial companies. In this way, SARAYA helps to break chains of infection and to ensure employee and customer protection.
SARAYA lives authentic sustainability
Sincerely practiced sustainability is particularly important to us. SARAYA has set itself the goal of actively participating in environmental projects and getting involved in social projects. Examples of this are the support of the Borneo Conservation Trust and the "Race for Water Odyssey Project". Joint projects with UNICEF in Uganda also make it possible to set up an infrastructure to supply the population with hygiene and disinfection products.
You can contact your new team at This email address is being protected from spambots. You need JavaScript enabled to view it.!