Natexpo is a professional organic trade show in France, organized by and for the organic industry, it is supported by the entire profession. For more than 60 years, it has been a major event for all market players, bringing together producers, manufacturers, processors, distributors and specialists in the sector at national and international levels. At Saraya, we have been participating in this show for the second time and it was a pleasure to meet you at Lyon at our booth F12!
For our dedicated team, it was a great occasion to welcome you to our booth and to introduce you to our new range of Happy Elephants products.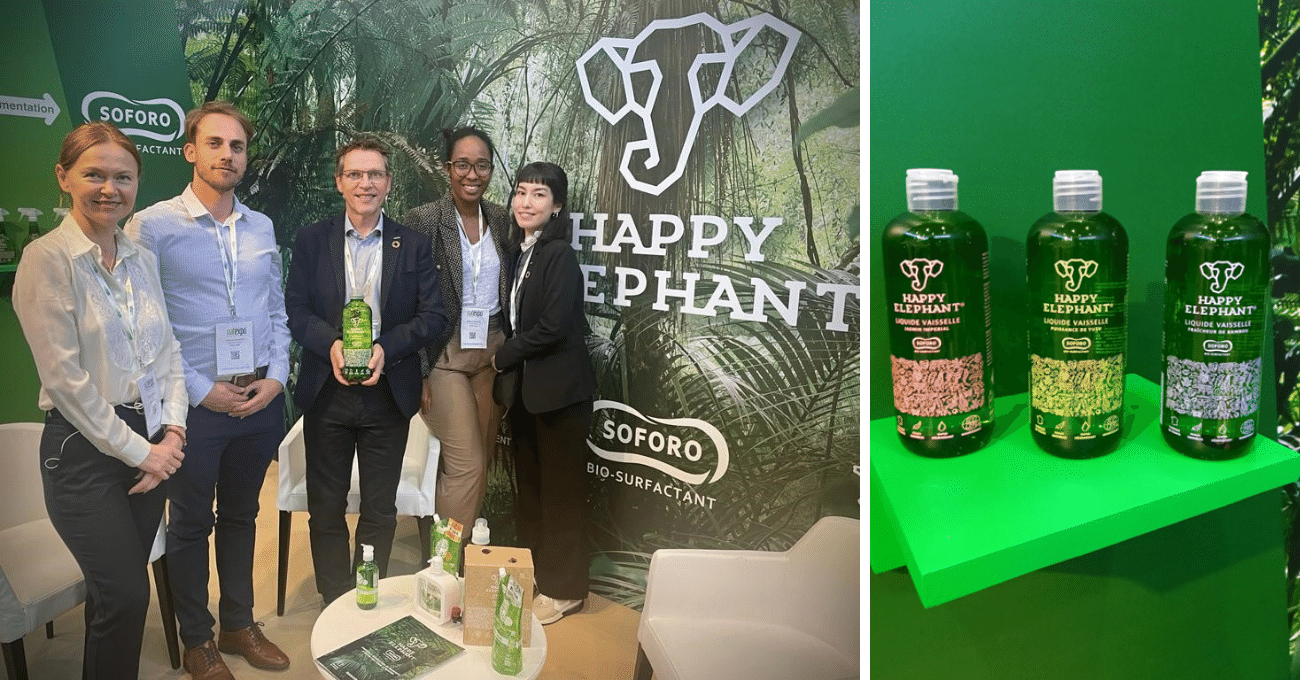 Happy Elephant is a range of cleaning products, a dishwasher as well as laundry products and softeners more respectful of the environment:
certified eco-detergent, which means that our level of requirement is higher than the regulations in force, concerning the valorization of natural substances, and the implementation of production and transformation processes respectful of the environment.
recycled and recyclable PET packaging only. Moreover, our bottles are screen-printed, we do not use any labels or glue associated with their attachment.
with vegetable oil in the manufacturing process of SOFORO coming from recycled ingredients in a circular economy and sustainable development perspective.
using in our formulas ingredients with a very high proportion of natural origin including essential oils
Thanks to all of you who came to visit us at our booth!
If you missed the show or still need further information about Saraya products do not hesitate to contact us!