From the 14th to the 17th of November we were delighted to have you in our booth hall 5 J14 during Medica at Dusseldorf in Germany.
Medica is the leading international trade fair for the Medical sector and we are glad to exhibit there every year, even more, this year as we had a break during the pandemic. The show always offers us the possibility to meet many of our customers and develop as well new connections. People came from over 173 countries to visit the show and there were around 81 000 visitors during those 4 busy days.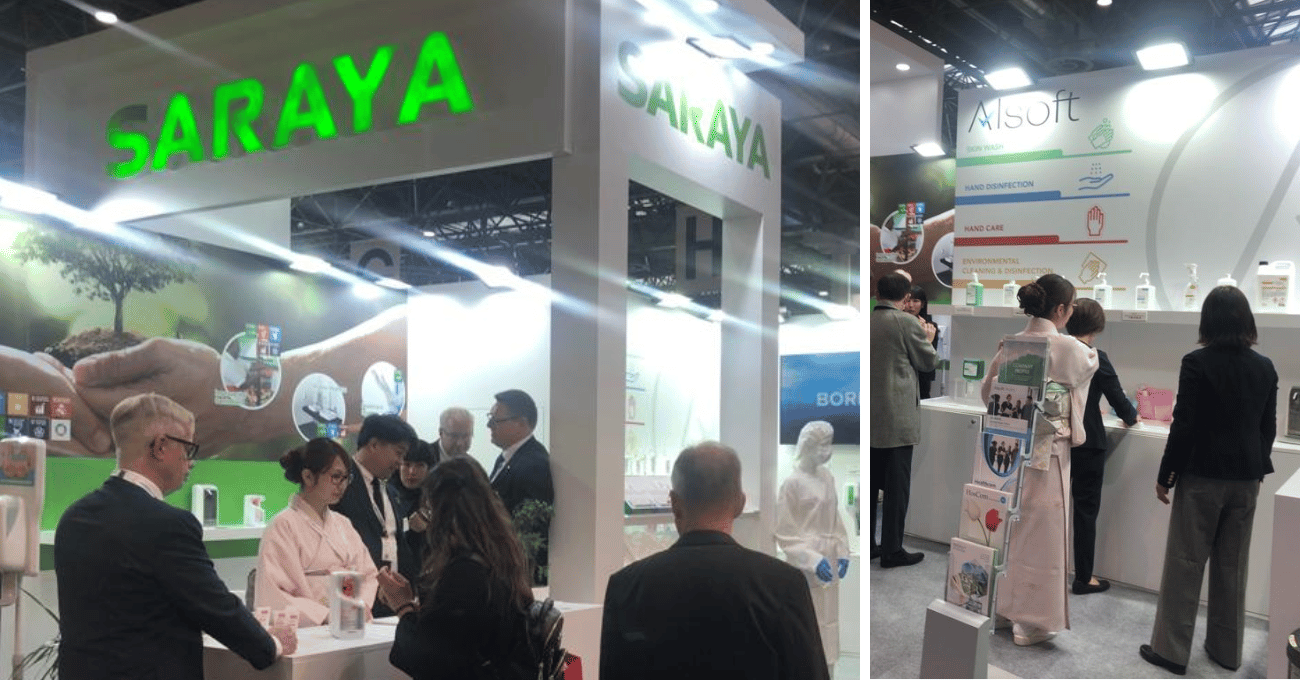 For our dedicated team, it was a pleasure to welcome you to our booth and introduce you to all our products. As we displayed our range of Personal Protective Equipment, all our manual and automatic dispensers, as part of it as well Sanilavo our famous washroom lineup. We also exhibited our Alsoft products range (hand disinfectant, soaps, surface disinfectant,…) with their new labels!
We would like to thank you for your visit to our booth and as well for your enthusiasm concerning our products!
If you missed the show or still need further information about Saraya do not hesitate to contact us!