Thank you for visiting us at the SARAYA booth during ICPIC 2019, held in Geneva, Switzerland from the 10th to the 13th of September.
Last week in Geneva, Switzerland, at the 5th International Conference on Prevention & Infection Control (ICPIC), we were glad to be celebrating the 10 year anniversary of ICPIC! SARAYA, as supporters of ICPIC since its 1st year and a sponsor of the conference in more recent editions, participated in the events through the symposium "Mobilizing countries and stakeholders around the world to clean hands", done on the 11th of September.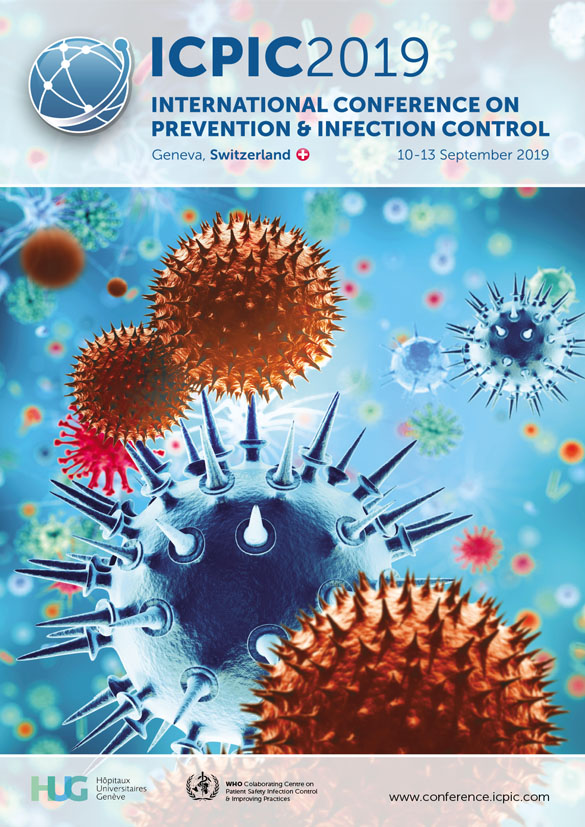 ICPIC has become an established entity in the field of international Infection Control and Prevention meetings, with an average of 1200 participants from more than 100 countries, offering a unique forum for participants to exchange knowledge and experience in the prevention of healthcare-associated infections and control of antimicrobial resistance around the world. This year, the focus was on pursuing its mission of improving patient safety everywhere at any time, bringing the patient to the conversation table, in line with the creation of the first-ever World Patient Safety Day on 17 September 2019. Don't forget to save the day for next year!
We were very delighted to see you during the Congress on our booth and during our symposium, as it is always a pleasure to exchange information and opinions with the world leaders of infection prevention and control. For us, it was also the occasion to show our wide range of products for infection prevention and control, as our hand disinfectants effective against a broad spectrum of microorganisms and viruses. Used in combination with our No-Touch dispensers, we truly believe we can offer you one of the best prevention tools against cross-contamination.
And As Prof. Pittet stated during the opening ceremony of ICPIC "Clean Hands, Save Lives", don't forget to spread this message to contribute to safer healthcare for everyone!