Let's learn more about Dr. Semmelweis, thanks to whom hand hygiene comes at the forefront of infection prevention.
During the mid-19th century, the mortality rate for mothers giving birth was tremendous in obstetrician clinics, reaching 30%. It was mainly due to a lack of hygiene practice, since at that time healthcare workers were not, as now, as aware of the huge impact that handwashing can have before touching patients. Dr. Semmelweis dedicated his life to studying how to decrease the number of patients dying from childbed fever, also known as Puerperal fever, creating great strides in the advancement of hygiene. Thanks to him and the nurse Florence Nightingale, another pioneer in Infection Control and Prevention that we mentioned in a previous article, awareness of hygiene in healthcare institutions was able to increase while infection rates decreased.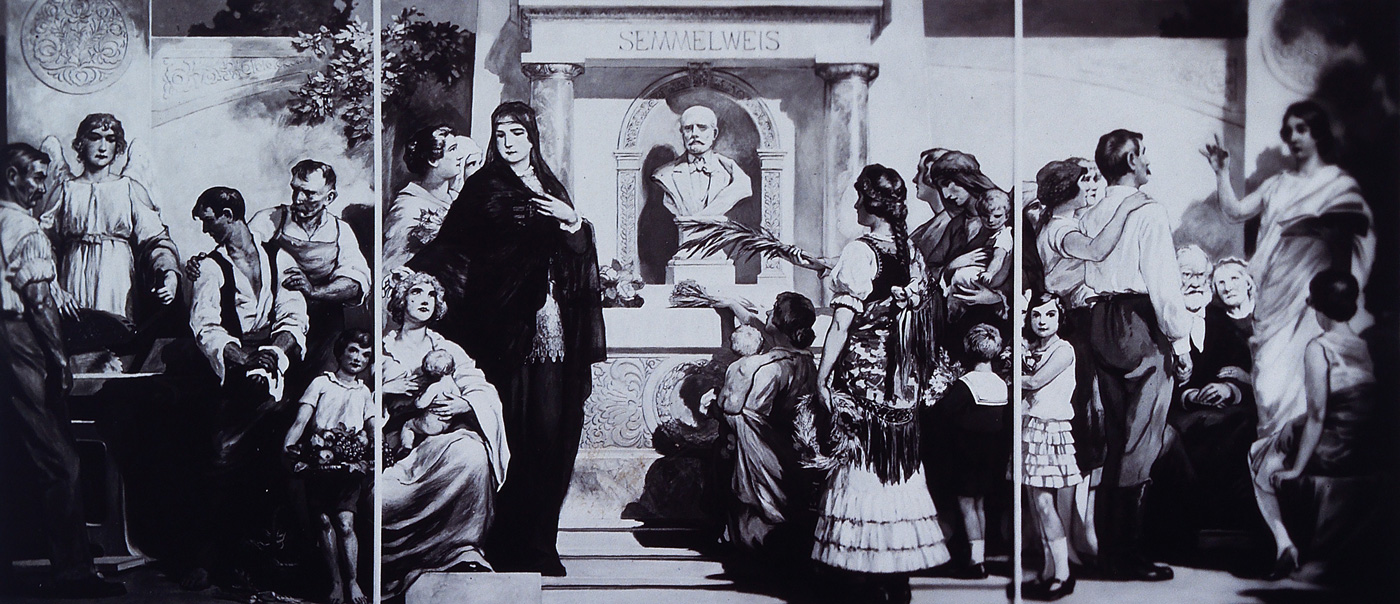 Ignaz Philipp Semmelweis. Photograph after a frieze in the Social Hygiene Museum, Budapest. Credit: Wellcome Collection. CC BY
Ignace Philippe Semmelweis (1 July 1818 – 13 August 1865)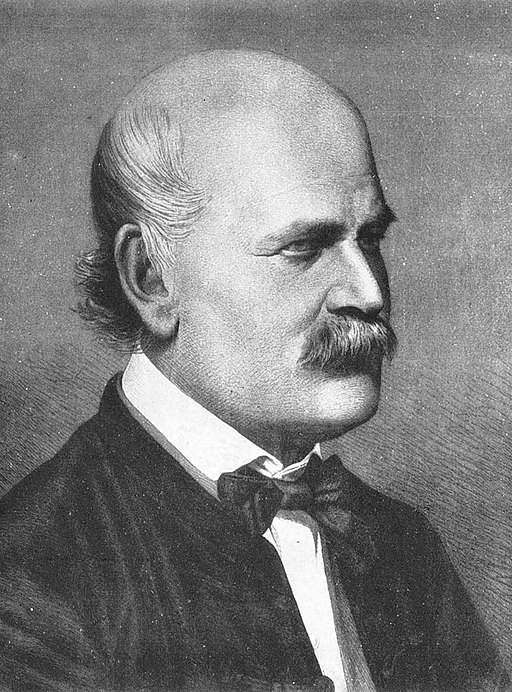 His full name was Semmelweis Ignác Fülöp, as he was Hungarian. Dr. Semmelweis was a physician, educated at the universities of Pest (now part of Budapest) and Vienna, receiving his doctor's degree from Vienna in 1844. After, he was appointed at the maternity clinic at the General Hospital in Vienna, where he started working as well as collecting some data for his own.
The reason for his investigations was that he wanted to figure out why so many women in maternity wards were dying from puerperal fever, commonly known as childbed fever. For that, he studied simultaneously two maternity wards in the hospital: One staffed by male doctors and medical students, and the other by female midwives. According to his data, he figured out that women in the clinic staffed by doctors and medical students died at a rate nearly five times higher than women in the midwives' clinic. He discovered that the difference between the 2 wards was, that in the male one, pathologists worked indiscriminately between helping mothers in childbirth and realizing autopsies on the dead. He also realized that those pathologists, although in much healthier conditions that delivering mothers, were also dying of the same infections. He concluded that students who came directly from the dissecting room to the maternity ward carried infections from patients who had died of disease to those healthy mothers. To solve the problem he ordered the students to wash their hands in a solution of chlorinated lime before each examination, succeeding in decreasing the mortality rate, but unfortunately, he was not supported by his superior.
In 1848, known as the "Year of Revolutions", political unrest swept across Europe. Due to his political activities, he was not able to find a position in Vienna and by 1850 he returned to Pest, where he worked in hospitals until he was appointed professor of obstetrics at the University of Pest in 1855. Dr. Semmelweis finally started publishing papers and books on the subject of puerperal fever and handwashing, and in 1861 released his magnum opus – the book Etiology, Concept and Prophylaxis of Childbed Fever. Despite various publications of results where handwashing reduced mortality to below 1%, Semmelweis's observations conflicted with the established scientific and medical opinions of the time and his ideas were rejected by the medical community. According to them, he was not offering an acceptable scientific explanation for his findings, and some doctors were offended at the suggestion that they should wash their hands, ending even mocked for it.
Hand Hygiene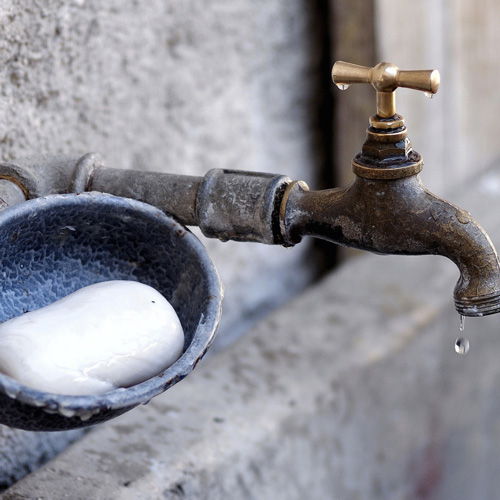 By the late 1870s, the germ theory and the value of antiseptic practices were now an established fact. In light of these, many began to re-evaluate Ignaz Semmelweis and his work was reappraised and found to be solid. His bleach handwashing was hailed by Joseph Lister himself as a clear forerunner to his own antiseptic regime. As "cadaverous particles" were found under a microscope, and identified as bacteria that fed on decaying flesh, then the famous Hungarian physician Dr. Ignaz Semmelweis theory finally made sense, transforming him into the forefather of hand disinfection. Now, washing hands and disinfecting them is known as a best practice in fighting the spreading of bacteria and germs, avoiding Healthcare-Associated Infections.
Infection Control
Nowadays, hospitals routinely request that visitors use alcohol-based disinfectant when visiting patients and surgeons have to "scrub up" before an operation, with cross-contamination of patients by infected hands of healthcare workers as a major method of spreading infectious agents. The rate of transfer of bacterial infections has decreased since Dr. Semmelweis discovery but this is still an issue even today. Infection control is crucial to limit the spread of Healthcare-Associated Infections and has to be carefully implemented in healthcare facilities.
"At least 33,000 patients die each year in Europe alone! We need increased consciousness for hospital hygiene and want to create political awareness for this important topic. Nosocomial infections, caused by hospital pathogens, can be drastically reduced through professional hand hygiene. Hospital infections and their consequences can be prevented – let us do something against it! Clean your hands – Save lives!"
- Prof. Didier Pittet, ICPIC Chair
In Geneva from the 10th to 13th of September, the International Conference on Prevention & Infection Control (ICPIC) will be held. This conference offers a unique forum for participants to exchange knowledge and experience in the prevention of healthcare-associated infections and control of antimicrobial resistance around the world. It will be our pleasure to see you there on our booth.