The 15th of October is Global Handwashing Day, a worldwide day to celebrate and reinforce that hand washing is a crucial practice for hygiene.
We could think that since the times of nurse Florence Nightingale and Dr. Semmelweis, with their discoveries and breakthroughs about the importance of washing hands for hygiene purpose, we would not need to state anymore that it is crucial to wash your hands with soap and warm water, but unfortunately, we still need to remind it to many everyday. That's why for 11 years now, Global Handwashing Day has been celebrated on the 15th of October, as a global advocacy day dedicated to increasing awareness and understanding the importance of handwashing with warm soapy water as an effective and affordable way to prevent diseases and save lives. The original creators, signers of the Global Handwashing Partnership, form a coalition of international stakeholders who work explicitly to promote handwashing with soap and recognize hygiene as a pillar of international development and public health.
If you still wonder why you should wash your hands...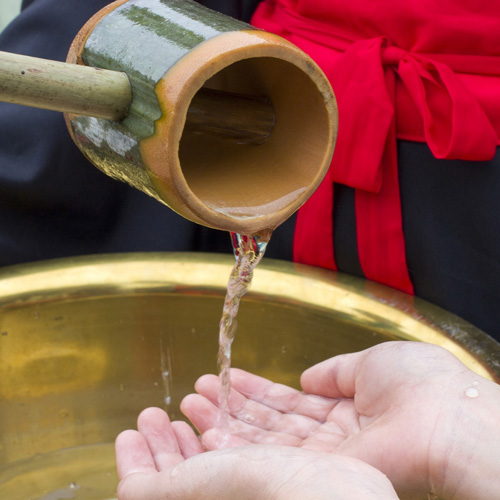 Hands are the part of the body that are most exposed to germs and substances in every environment shared with other people. Be it your home, office, schools, hospitals, shopping centres or public transport, you can pick up unwanted germs and transmit them to your mouth or to other objects or people.
As 80% of communicable diseases are transferred by touch, many germs that can make people sick are spread when we don't wash our hands with soap and clean, running water. It is basic and recognized that handwashing with soap for at least 20 seconds, removes germs from hands that will prevent the spreading of infections since germs can get into the body through the eyes, nose and mouth or just by contact with surfaces. Simple facts like knowing that washing hands can reduce the number of people getting sick with diarrhea by 23 to 40% speak for themselves.
That is why handwashing is so important, especially:
After using public transport
Before preparing food
After touching raw, fresh or frozen fish or meat
After mopping, sweeping, removing garbage
After using the telephone
After using the bathroom
Before and after eating
After blowing your nose, coughing, or sneezing
After touching anything that might result in contamination of hands, like taking care of a wound or a cut, changing diapers or playing with an animal
Sadly, according to a survey held in the United States, only 67% of people practice any sort of hand hygiene, so the message still needs to be passed on; wash your hands and don't forget to dry them thoroughly as well, as damp hands are 1,000 times more likely to spread bacteria than dry ones.
Some facts:
The 2019 Global Handwashing Day theme is "Clean Hands for All", as people are still missing access to clean water and basic hygiene around the world, causing 4% of all the deaths and 5.7% of all disability or ill health globally. Indeed, according to a WHO and UNICEF report, more than 1 in 3 health facilities in low- and middle-income countries do not have any access to water at all, and because of lack of water, sanitation and poor hand-washing practices 30,000 women and 400,000 babies die every year from infections, such as puerperal sepsis, more than 150 years after Dr. Semmelweis work was recognized.
This year's theme follows the will to leave no one behind and to cut inequalities in handwashing facilities as stated in the Sustainable Development Goals (SDGs). The aim is to promote effective handwashing promotion programs to decrease the risk for diseases that impact health, education, and economic outcomes for all.
Wash a Million Hands! Project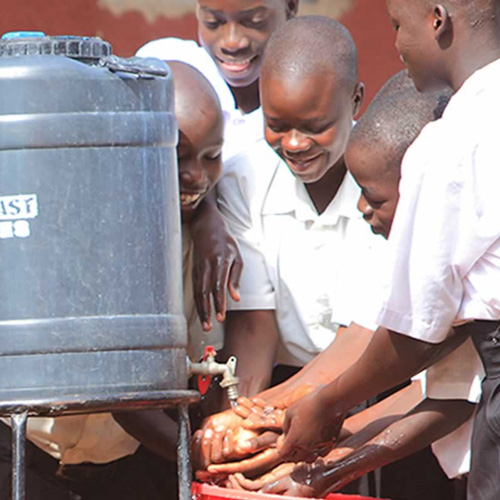 Our company SARAYA Co., Ltd. was established in 1952 and developed medicated hand soap and dispenser for the first time in Japan, helping to prevent the spreading of infectious diseases like diarrhea in the post-world war II Japan with our antibacterial liquid soap. Willing to continue on this path, on the celebration of our 60th anniversary in 2010, we started the "Wash A Million Hand! Project", contributing to handwashing education activities in Uganda. Thousands of mothers with young children have been educated in proper handwash, and many handwashing facilities have been installed through this program, which is funded by a donation of 1% of specific products in our line to UNICEF. In that way, we help to promote hygiene by spreading handwashing around the world.
Clean Hands Save Lives! is not only for the healthcare sector but as well for everyone in everyday life, so let's celebrate every year the Global Handwashing Day and never forget the importance of hand hygiene!