At SARAYA, while developing infection prevention solutions in both the medical and food fields, we noticed the effectiveness of collagen peptides (marine oligopeptide) for recovering from skin injuries such as bedsores.
Using this research, we introduced a line of sports supplement gels under the Gains brand name. Gains is for athletes who need to supplement their training, and it complements our ever-growing line of healthy foods. These jelly drinks (and other healthy foods in the line-up) contain peptides, which are absorbed by the body in a more effective way than just simple proteins or amino acids.
Gains Extreme Sports Jelly contains 10,000mg of two kinds of low molecular weight peptides. Corn oligopeptide rich in BCAA (valine, leucine, and isoleucine), an essential amino acid that is effective in recovery, is combined with collagen peptide, which helps muscles and joints. In addition, it combines Vitamin B and C, which are necessary for metabolizing energy, helping improve its performance.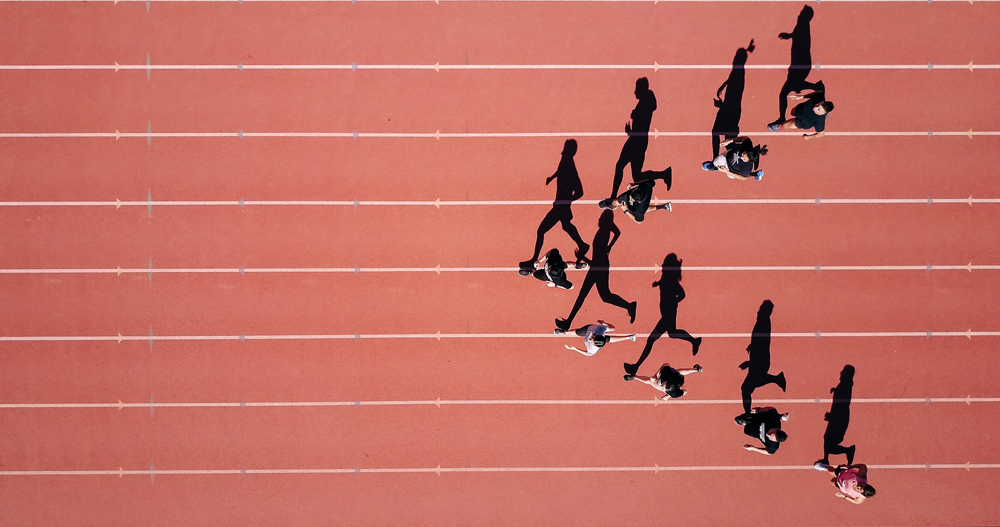 Photo by Steven Lelham

Assuring that what you consume is safe
When competing in sports with strict regulations, and with the approach of the Tokyo Olympics, athletes tend to worry about what they are putting in their bodies. This is especially difficult when we are talking about products with many complicated ingredients.
Informed Choice is a quality assurance program for sports nutrition products, suppliers to the sports nutrition industry, and supplement manufacturing facilities. Following the prohibited substances list specified by WADA (World Anti-Doping Organization), it's a monitoring program that certifies that a supplement product and/or raw material that bears the Informed-Choice logo has been 'skip-lot' tested (tested at least on a monthly basis) for banned substances by LGC's world-class sports anti-doping lab.
Gains Extreme Sports Jelly recently obtained this certification, showcasing that it does not include any doping ingredients and that what you are consuming is a product that is safe for your body. This provides peace of mind to the user whether they are amateurs or top athletes.
Gains products are available all over Japan.