Saraya Poland joins the Saraya family, expanding our line of products and increasing our presence in the Eastern European market.
This year we are welcoming new colleagues from Poland! Saraya has acquired shares in the company V. Laboratories sp. z o.o., now known as Saraya Poland sp. z o.o. We are glad of this new partnership that will reinforce our presence in Europe, especially in the Eastern European markets.
V. Laboratories have been manufacturing cosmetic products for years thanks to its dedicated R&D team, offering a complete range of products for body, hair and face with brands like Vellie Cosmetics, Vital Pharma or Renovital, all made from natural ingredients such as goat milk and natural oils for the whole family from adults to babies.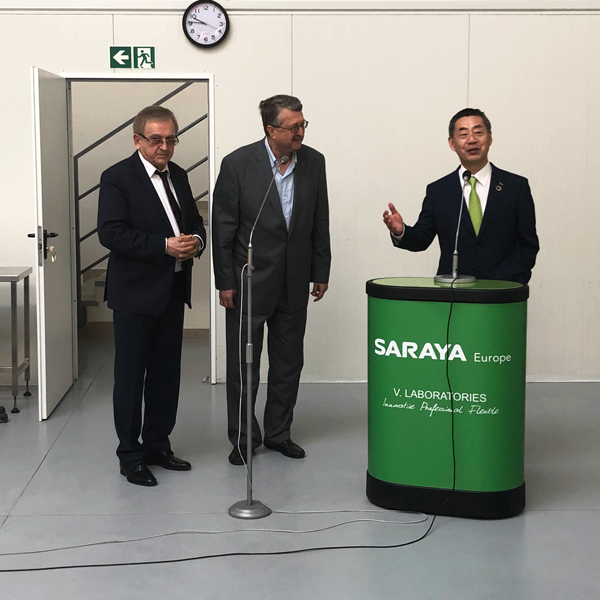 Mr. Saraya giving a speech together with, from left to right, Mr. Nowakowski (C.E.O.) and Mr. Miczorek (Director) of Saraya Poland.
Now with Saraya Poland, we will further widen our range of products dedicated to consumers and professionals throughout our network of global companies as well as introducing popular Saraya brands to Poland. We are also excited to increase our range of professional hygiene products, complemented by the development of private label products, activity in which V. Laboratories was already one of the largest manufacturers in Poland.
We will continue with our use of natural ingredients, maintaining the highest quality in all our products, be it for the general public or for professionals.
Visit SARAYA Poland's website here