Saraya (Shanghai) Biotech Co., Ltd. 10th anniversary celebration.
We are happy to announce that 2015 marks the 10th anniversary of the foundation of Saraya (Shanghai) Biotech Co., Ltd. Since its foundation in 2005, Saraya Shanghai has been providing a broad range of hygiene and sanitation products such as hand soap, hand sanitizer and cleaners to consumer products such as hair care and body care products.
Saraya Shanghai has experienced rapid growth throughout the country along with the development of the local economy and is proud to serve customers all across China.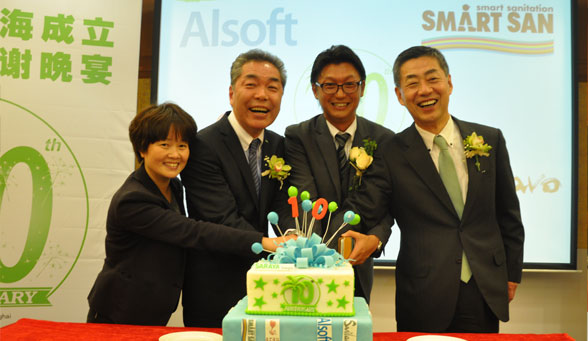 To celebrate and express our gratitude to our customers, partners and staff, Saraya Shanghai held a private ceremony on April 10th. The management would like to thank the 114 guests that attended and those that sent beautiful flower arrangements.