Interclean is Europe's leading tradeshow for professionals in the world of cleaning and hygiene. It was held in Amsterdam from the 10th to the 13th of May. At Saraya, we have been participating in this show for years and having to wait 4 years to see you again, because of the pandemic, was heartbreaking. But finally, we were able to meet again our clients and visitors!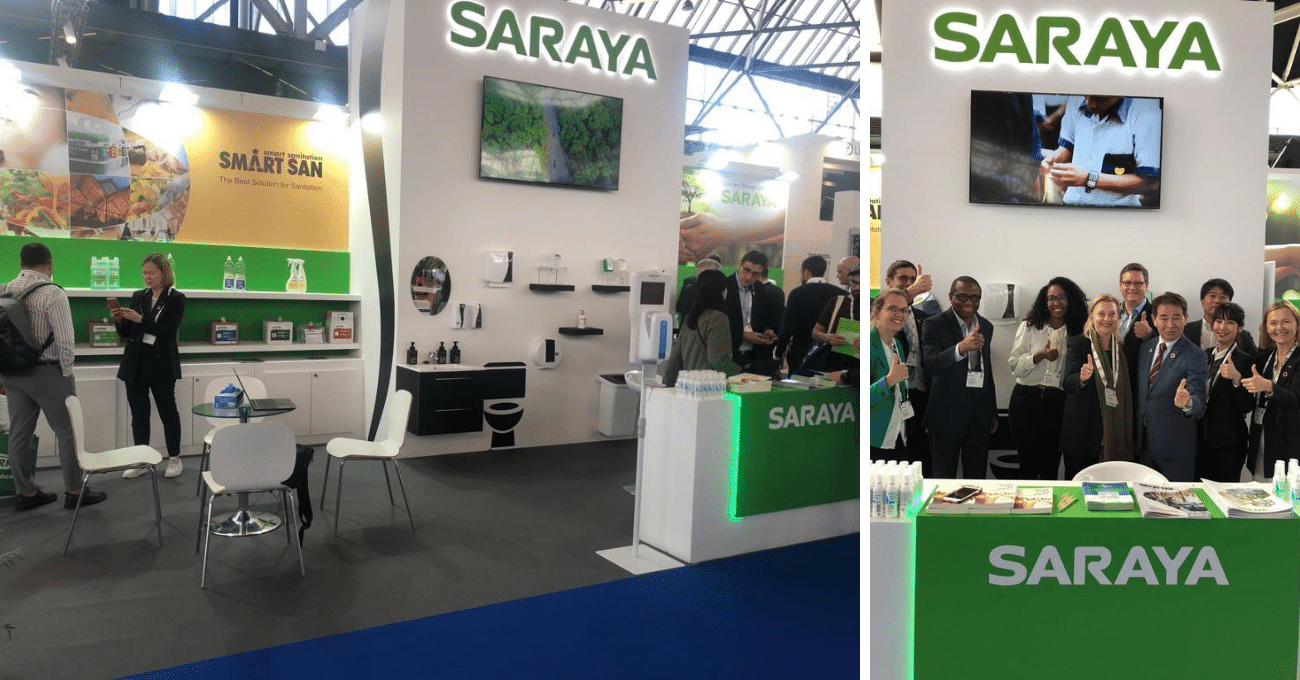 For our team, it was a pleasure to welcome you to our booth and to introduce you to our range of products like Sanilavo our famous washroom lineup, as well as all our manual and automatic dispensers. We also displayed our Alsoft products (hand disinfectant, soaps, surface disinfectant,…) and for the first time our new sanitation range of products called Smart San, already famous in Asia, which had their bright new start during Interclean for Europe!
Thanks to all of you who came to visit us at our booth!
If you missed the show or still need further information about Saraya do not hesitate to contact us!