What is Coronavirus?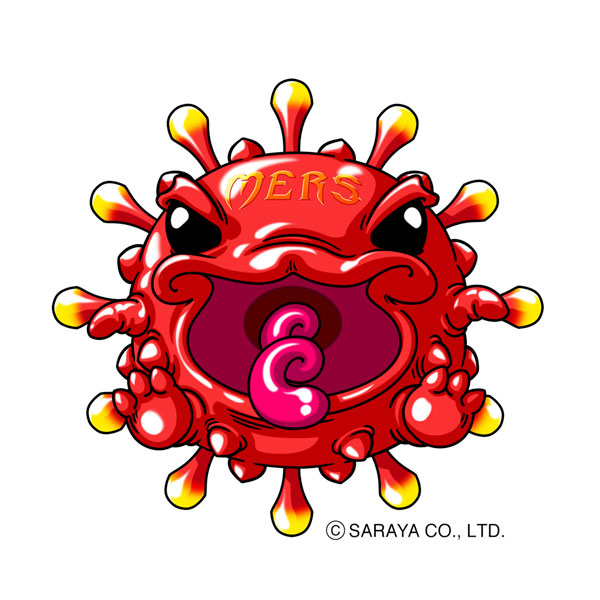 The coronavirus is a single-stranded RNA virus with envelope and it has a diameter around 0.1μm. The virus spreads via droplets from such as cough, direct contact with infected person or contact of hands with contaminated environmental surfaces. So far, the below 6 types of coronaviruses are confirmed to infect humans. 1
Flu virus among humans: 4 types Human Coronavirus (HCoV):HCoV-229E, HCoV-OC43, HCoV-NL63, HCoV-HKU1
SARS (Severe Acute Respiratory Syndrome) – CoV
MERS (Middle East respiratory syndrome) –CoV
What is the feature of the 2019-nCoV, the novel coronavirus?
The 2019-nCoV is a newly identified coronavirus. The common symptom is fever and respiratory symptoms including cough and breathing difficulties. The viral infection also causes pneumonia, severe acute respiratory syndrome and kidney failure for severe cases.2 The estimated incubation period is ranged from 2 to 11 days but it could be up to 14 days according to the previous other coronavirus experiences. Detailed information is not yet confirmed including the animal source of infection. Thus, it is recommended to stay focus on the reliable latest information such as WHO. 3
How can we protect ourselves from coronavirus?
WHO recommends below practices to prevent infectious disease transmission including coronavirus. 4
Frequently

clean hands

by using

alcohol-based hand rub

or

soap and water.

When coughing and sneezing

cover mouth and nose with flexed elbow or tissue

– immediately throw tissue

away and wash hands.
Avoid close contact with anyone who has fever and cough.
If you have fever, cough and difficulty breathing seek medical care early and share previous travel history with your health care provider.
When visiting live markets in areas currently experiencing cases of novel coronavirus, avoid direct unprotected contact with live animals and surfaces in contact with animals.
The consumption of raw or undercooked animal products should be avoided. Raw meat, milk or animal organs should be handled with care, to avoid cross-contamination with uncooked foods, as per good food safety practices.
UPDATE: On Tuesday, the World Health Organization (WHO) declared an official name for the new coronavirus disease: COVID-19.
Reference