Hand Lab is part of the exhibition "Packaging: Contemporary Designs from Japan" at the Japan House São Paulo, Brazil, running from Jan. 19, through Mar. 14, 2021.
An essential item in contemporary life, packaging is fundamentally important in the Japanese culture as well, as evidenced by the term tsutsumu (包む), a Japanese word that means "to wrap", "to pack", the ideogram of which symbolizes the image of a child inside its mother's womb, reminiscent of the idea of protecting something that is precious. It is from this starting point that Japan House São Paulo presents the exhibit 'Packaging: Contemporary Designs from Japan', from January 19 to March 14, 2021, on the second floor of the institution.
Developed in partnership with the Japanese Package Design Association (JPDA), the company responsible for the Japan Package Design Awards - an award that celebrates, since 1985, designers who create packaging with a focus on the premises of creativity, aesthetics, usability, value and market potential - the exhibition will present items that reveal a lot of consumer behavior and traditions and customs present in Japanese daily life.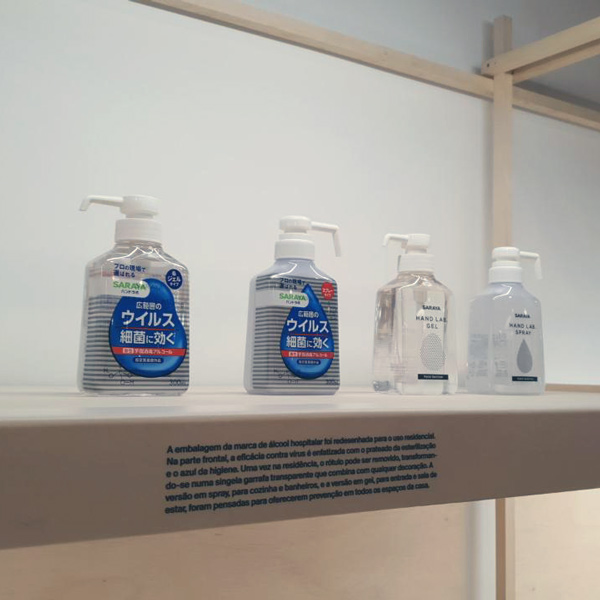 The show, which comes to stimulate an exchange of ideas between Brazil and Japan, brings design, sustainability and lifestyle solutions currently present in the Japanese market to the Brazilian public, including SARAYA's Hand Lab, winner of the Japan Promotional Marketing Association Award in 2020, thanks to a "transformation bottle" design that allows you to peel its package label to become a simple, stylish bottle that matches any interior.
In Japan, every detail matters and must be considered with the utmost attention, revealing that the Japanese search for perfection and the sense of beauty can be perceived even in a simple and everyday object like packaging.
For more information about the exhibition, click here.