The Warsaw Dental Medica Show is the 4th International Dental and Aesthetic Medicine Fair and Congresses, it was held in Poland from the 8th to the 10th of September. At Saraya, we have been participating in this show for the second time and it was a pleasure to meet you at our booth B2.40b!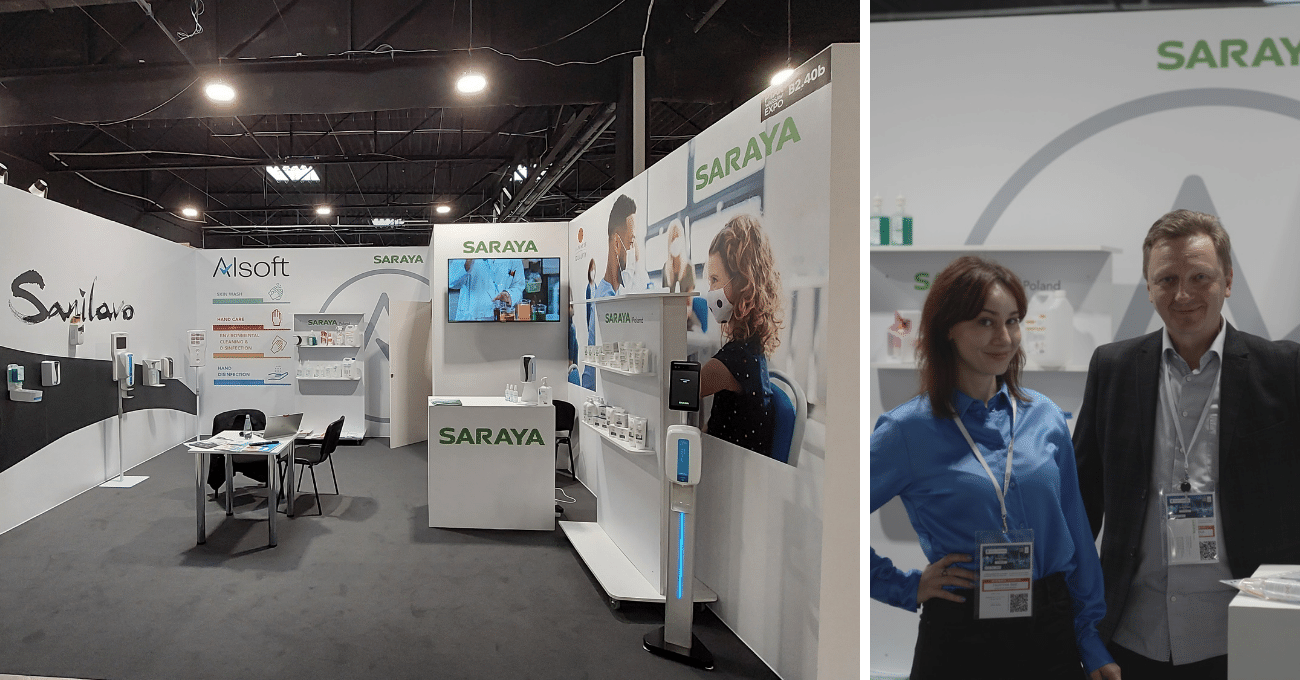 The Warsaw Dental Medica Show International Fair is a unique meeting place for professionals from the aesthetic medicine and dentistry industry. The event is accompanied by a number of conferences, which are a source of valuable, expert knowledge, and professional workshops.
For our dedicated team, it was a great occasion to welcome you to our booth in Warsaw and to introduce you to our range of products like Sanilavo our famous washroom lineup, as well as all our manual and No-Touch dispensers. We also displayed our Alsoft products (hand disinfectant, soaps, surface disinfectant,…) with our new Alsoft Hand Cream!
Thanks to all of you who came to visit us at our booth!
If you missed the show or still need further information about Saraya do not hesitate to contact us!